News
THNIC Launching .th SLD, the 1st Round of the Year 2022
on February 1, 2022
by Naritcha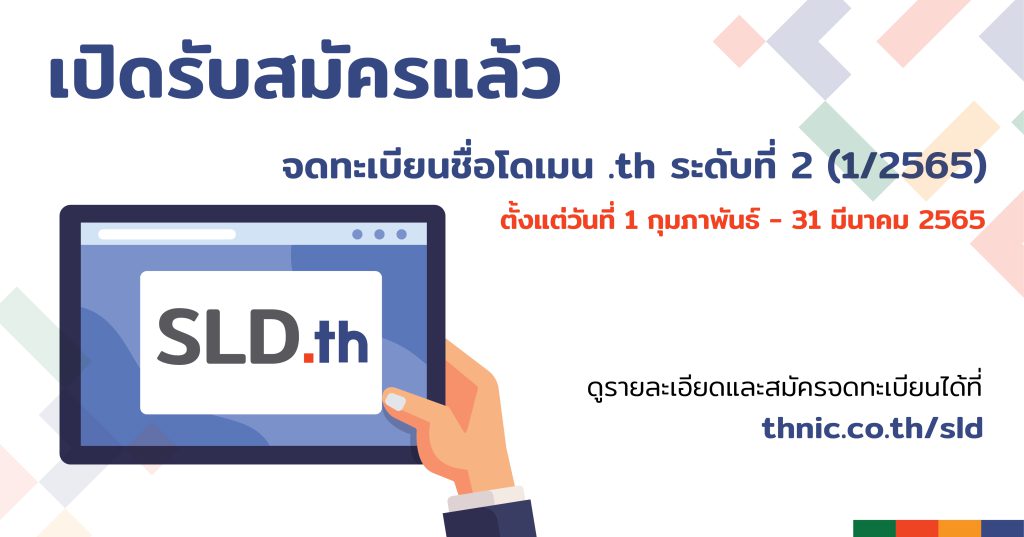 The THNIC Foundation launched the ".th " Second-Level Domain registration 1st round for 2022 on 1 February 2022, which ran to 31 March 2022.
All proceeds from the .th SLD domain name registrations and renewals will be allocated to fund THNIC Academy training projects and develop Internet infrastructures for public benefit in Thailand.
Anyone interested in registering a .th SLD can find further details and guidelines at thnic.co.th/sld or make inquiries via email: sld@thnic.co.th or phone: (66) 2105 4007.